FTMTA extends a warm welcome to Reliance
We extend a warm welcome to the newest member of the FTMTA, a company that brings decades of experience and expertise to our association. Their dedication to excellence and innovation aligns perfectly with our mission, and we are thrilled to have them on board as we continue to drive progress in the agricultural and machinery trade industry.
For almost 100 years, Reliance is Ireland's market leading supplier of Agricultural and Industrial components.  Across its 4 Locations at Cork, Dublin, Limerick, and Antrim; Reliance carries a wide range of components including PTO shafts, related Spares, Bearings, Vee Belts, Roller Chain, Electric Motors, Gearboxes and much more…
The company's success can be attributed to both its extensive range of global leading brands including Bondioli & Pavesi, Bare-Co., Precise PTO shafts & Spares, GMB Universal Joints, Optibelt Vee belts, FAG, INA, Timken & JAMA bearings, Donghua chain and Fuchs lubricants. The company's commitment to customer service is a key value that is ingrained in all Reliance management and staff.
As Ireland's largest distributor of PTO Shafts and spares, Reliance stocks a large range of standard and Wide-Angle PTO Shafts and related spares parts for immediate supply. Reliance can also offer the unique service of assembling PTO shafts from stock components allowing for additional flexibility to customers .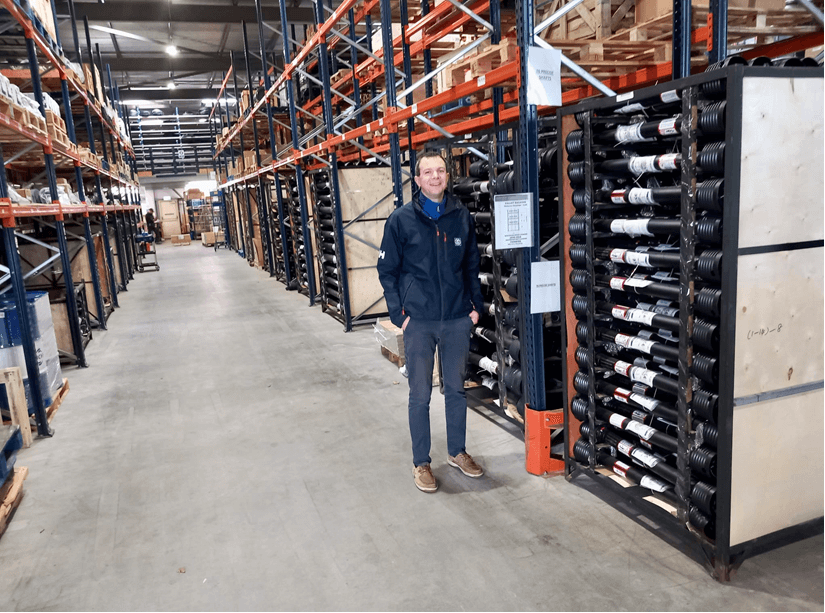 Alan Jennings is one of three external sales specialists committed to supporting Reliance's agricultural customers.  When asked how Reliance have managed to remain as market leader for almost a century, Alan answered "It is no surprise that Reliance is trading in its 99th year of business as it continues to grow from strength to strength.  Reliance has steadily evolved from being a distributor of components and now offers customers so much more.  We have acquired decades of knowledge in the agricultural and industrial sectors, and we offer expert support to its customers as part of our day-to-day service.  This added value is what makes Reliance invaluable to our customers and more than just a supplier.  Customers love to be able to pick up the phone to us in the knowledge that they will get the best advice on what products are best for them and the best value for their money."
Alan and the team at Reliance regularly visit customers to review their equipment needs, provide advice, and offer best value advice.  As well as auditing customer product requirements, Reliance offers training, supply chain management, 24-7 support 365 days a year and same day despatch.  Reliance has recently launched a new web shop www.reliance.ie where their extensive technical product ranges can be viewed.  If you would like to become an agricultural re-seller or need expert technical assistance, contact our dedicated agricultural specialists at agri@reliance.ie
Click the below link to discover more about Reliance;